A film by Sian Astor-Lewis
We're excited to announce that To Nowhere was released theatrically on

30th June

! Watch this space as more screenings may be coming up soon. The film is also now available to stream:
Two self-destructive teenage friends embark on an alcohol-fuelled trip around a lonely corner of London. Spiralling out of control, they must confront unspoken trauma and love or lose each other forever.
To Nowhere is the debut feature from UK writer-director Sian Astor-Lewis. Raw, intimate and passionate, the film blends an emotionally-charged realism with a strikingly original injection of arthouse. 
Taking us deep into the emotional journey of two adolescents on the edge, To Nowhere explores vital questions of gender identity, sexuality and abuse. As their journey reaches its climax, this evolves into a dreamlike finale, with a hint of the surreal.
"To Nowhere feels deeply personal, bloody as a fresh wound, and entirely sugar-free... Astor-Lewis draws out superb performances from both the leads, whose dialogue consistently feels spontaneous, their chemistry unforced."
"In this frank but fair account about queer love and teenage rebellion, director Sian Astor-Lewis offers a strangely piercing fable about alcoholism in a desolate part of London."
"What I liked most about To Nowhere is how uncompromising and in your face it is in terms of character – it's actually refreshing to see teenage queer characters allowed to behave on screen like little shits rather than saints, and both Lesser and Glæsel take that opportunity with both hands."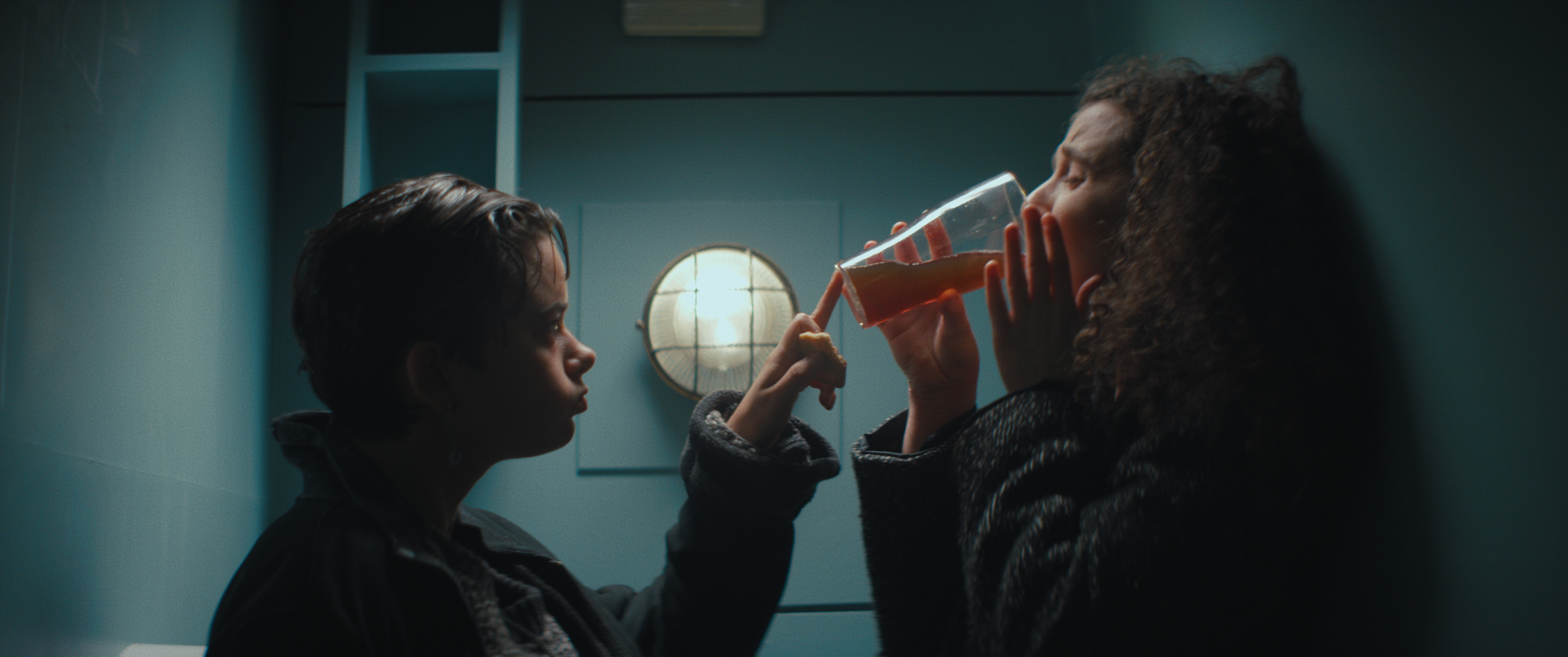 "At its core, it is a no-holds-barred exploration of trauma and abuse in relationships. While this is tough to watch at times, it succeeds where so many other films fail in handling the subject matter with nuance and realism."
- Dr James Rowlins, Director of Rocks Festivals 
tonowherefilm@grapevinefilms.co.uk